GABAL Global Editions
A Mission Statement for your Life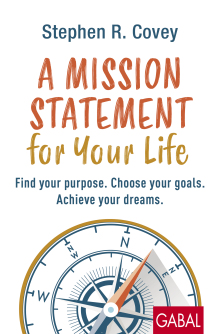 Your compass for a fulfilled and meaningful life
Am I in the right job? How's my private life – and what do I really want to achieve? More and more of us are finding ourselves preoccupied by such existential questions. When we think about them, we quickly realise that answers are not at all easy to come by. This workbook by Stephen R. Covey is designed to help you explore the meaning of life and develop your own personal mission statement.
The workbook is packed with examples, questions for reflection, food for thought, and practical tips for creating your personal mission statement. Step by step, it will help you to identify what drives you, what you (really, really) want and what makes you truly happy. By the end of it, your personal mission statement will be complete: a guiding light to keep you on the path to a meaningful, effective and successful life.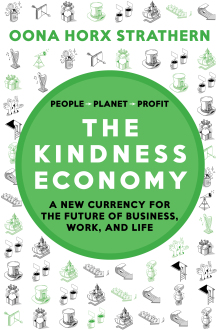 People before Profit
The Kindness economy is a powerful new force for change in business that will benefit not just society but the planet. The decade old profit first driven business strategy of not "giving a fuck" about people or the planet is no longer tenable for the multitude of challenges we face both environmentally, and socially. Today we need to switch around our priorities - first people, then the planet, then profit. In that order. From just chasing value (profit), to adding values (kindness), this book looks at the successful examples and strategies to build better society, better cities, and a better future for us all. In terms of trend logic, it is the countertrend we have been waiting for.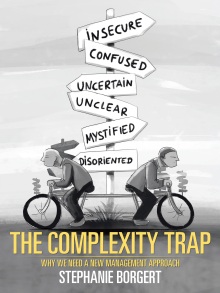 It seems like some organizations need to get turned inside out to react to the growing complexity of our world. Concepts like interconnectedness, self-organization, and unpredictability seem too big and mysterious for them to confront. Making things harder is the fact that complex tasks are dynamic, nonlinear, and nontransparent.
As a result, Stephanie Borgert, an expert on navigating complex problems and situations, gives managers and executives the tools and insights they need to respond to these challenges. She introduces the concept of complexity and explains the key features of complex systems. Then, she reveals the nine most common complexity-related misconceptions that continue to be widespread in management circles. By summarizing the skills, mindsets, and competencies that are necessary for mastering complexity, she provides the insights that executives and managers need to be successful despite—or perhaps as a result of—complexity.
Order your copy here
Think it. Do it. Change it.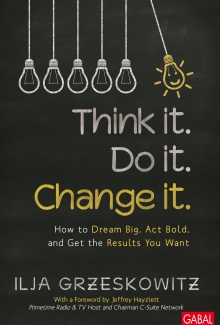 Think Big. Act Bold. Get the Results you want.
Most people keep their dreams and intentions locked in a drawer, staying in jobs they don't like and settling for unsatisfying relationships. Thus deluding themselves, they wait for the right moment. Hoping for some vague later, however, is often deceptive as it eventually turns into never.
Ilja Grzeskowitz offers up ways in his new book, how people can change their own lives without a title, money or permission of others. By means of memorable stories, exciting practical examples and challenging ideas you will find out how motivation really works, why fear is your best friend and which two words have the potential to change your entire life.
Order your copy here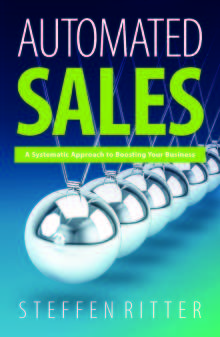 A Systematic Approach To Boosting Your Business
Many businesspeople and salespeople leave their offices at the end of the day without a valuable, measurable, and presentable sales outcome.
It's easy to see why: With distractions flowing from all directions, businesses and salespeople need to focus on what matters to achieve results. After all, successful selling is a lot like skiing—while the layperson uses force, the professional relies on technique.
Steffen Ritter, one of Germany's leading consultants for sellers and agents, explains how you can join top performers in this energy-efficient guide to automating the sales process to boost revenue.
Learn how to:
create new habits to make sales easier;

contact customers systematically;

provide the right customers with the right service; and

create value for customers on a continuous basis.
Order your copy here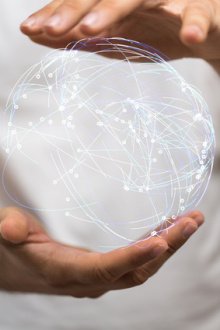 Liebe/r GABAL-Autor/in,
Der Verkauf von Übersetzungsrechten in andere Sprachen und Märkte steht im Mittelpunkt der Rechte-und-Lizenz-Arbeit. Wir bemühen uns, unseren Autoren und deren Publikationen auf intl. Ebene Sichtbarkeit zu verschaffen und somit Ihre Internationalisierungsbemühungen zu unterstützen.
Wir haben ein starkes Netzwerk aus Verlagen und Agenten im Ausland, das von uns regelmäßig mit Neuigkeiten zu unseren Büchern, Informationen zu Neuerscheinungen und Newslettern versorgt wird.